Denver Colorado and the front range have been hit with several class 4 & 5 hailstorms this year.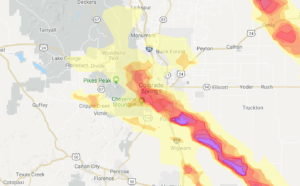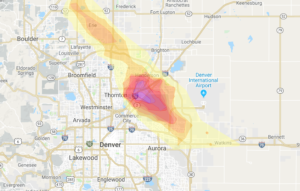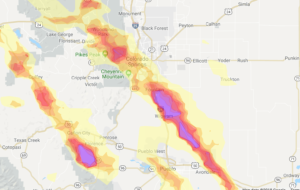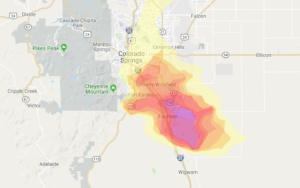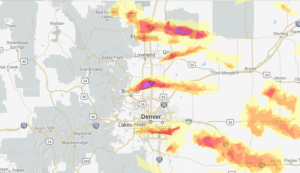 Customers Rejoice at RME's Denver Roofing Repair
RME Roofing specializes in insurance claim repairs, roof repairs, leaky roofs and anything weather-related that applies to your home. We specialize in roofs, aluminum siding, gutter replacement and other specialized home repairs. RME Roofing has been servicing the Denver Roofing Repair business for many years, and strives to provide the highest-level of customer satisfaction available. RME services are available on a per-customer, needed basis. Not all projects require roof repair, or siding replacement. Please be sure to have an RME Roofing professional inspection done to your home to determine the amount of  damage that may have been done to your residence.
A video testimonial from another satisfied RME Roofing customer. We appreciate the Barclay Family for their time, kind words, and overall, just being a great American family who trusted us to strive for perfection.
Be sure to visit RME Roofing for all of your Denver Colorado Roofing repairs and replacement needs. You can solidify your decision by visiting us at Thumbtack and reading our outstanding reviews.
Hailstorm Wreaks Havoc, Millions in Damage
A quick story coming from the Colorado Springs Gazette
Kaitlin Durban, May 2017
Claims began rolling in almost immediately after what some have termed a "hail bomb," which pelted the south and northeastern parts of the city with tennis-ball-sized hail. Windows of cars and homes were smashed, vehicle hoods were dimpled, roofs were beaten, less durable property was shredded, plants and trees were ripped apart.
The Rocky Mountain Insurance Information Association isn't ready to release figures estimating how much the storm cost in damage – that could come next week – but they "know it will be a significant event," spokeswoman Carole Walker said.
Companies are receiving a "flood of claims," she said. While insurance companies designate "catastrophes" based on volume, the association gives the designation when weather events do more than $25 million in damage. That figure can be easy to reach in Colorado, which is ranked second behind Texas for hail damage claims nationwide, Walker said. Based on the number of claims the area's top insurance companies have reported, Colorado Springs is earning the ranking.
USAA, which insures 11.5 million military members and their families nationwide, has processed 15,000 claims in Colorado Springs since Thursday, spokesman Richard Johnson said. Roughly 10,000 of them were auto claims, the rest by homeowners.
Filing an Insurance Claim in Regards to Roof Damage | Roof Storm Damage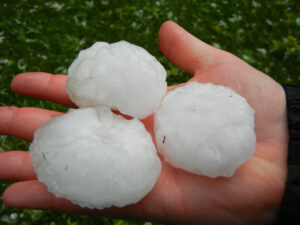 Sometimes it is easy to know a roof is damaged because there is a leak or missing shingles. But often times the damage can only be detected by a professional inspector. If you think you have hail damage, the first step is to record the time of the hail storm and the reported size of the hail stones. Pictures are great evidence and usually storms with hail are widely reported by the news and other media outlets. Most Colorado roof damage is the direct  result of some type of hail, ice, snow or frozen object. An object that is hard.
A good idea would be to contact RME for a FREE professional inspection and estimate. Each type of roof has unique signs of hail damage that our team is trained to see. We will come inspect your roof and write a detailed description of the damage, complete with pictures. Our inspection will include damage to flashing, drains, and other areas of your roof that might need to be repaired.
Post Roofing Inspection
Following the inspection we recommend you contact your insurance company and request that an adjuster visit your house. Colorado roof damage is one of the leading reasons for insurance claims on residential properties. Having a roof inspection and estimate will make the process easier for you and faster to file a claim.
If you are wondering how long you have to file a hail damage claim on your roof in the state of Colorado, the answer is that most insurance companies recommend filing within a year. To be sure about the time you have, it is always best to review your policy. Rocky Mountain Enterprises is here to assist you in fighting for the best possible solution to fixing your damaged roof.
While you might have a year to file a claim, we recommend you file a claim as soon as possible after the hail storm. That way you avoid further damage to your house and possible leaks. If you are wondering if you have roof damage from a previous storm, contact us today and schedule your FREE roof inspection.
Colorado Roof Damage
Identifying Colorado roof damage from hail  on your belongings, such as patio furniture or your car, is relatively straightforward. The round dings in metal are obvious signs of hail damage. However, determining whether your roof has sustained damage from a hailstorm may be a little more difficult. It's important to keep your roof in top condition to avoid structural deterioration that may cause leaks. Many insurance companies will consider paying for a roof that has been damaged by hail, but it must be correctly assessed. Insurance adjusters will require the opinion of a professional roofing contractor before they will consent to the work being done, but you can also check for hail damage yourself before calling a roofer by following these tips.