Roofing Services
INSURANCE CLAIM SPECIALISTS
RME has been providing professional roofing services in the Insurance Claim general contracting industry for over  3 generations in the state of Colorado. Darin Azar and his crew of experienced professionals can assess damage, quote for repairs, bid on a new build, or assist with any custom roofing application that may arise due to an insurance claim. Whatever the situation, Rocky Mountain Enterprises can help you and your property.
Colorado weather is unpredictable and can cause severe damage unseen to the inexperienced eye. RME Roofing Services are performed with the utmost importance and we pride ourselves on our customer testimonials and street reputation.
STORM/RAIN DAMAGE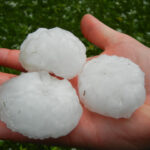 We have excessive experience in storm damage and seasonal monsoon damage brought on by forces of nature. Has your home recently been in a severe hail storm? Did you know that a hail storm will damage a shingle roof for the future, but an inexperienced eye will never see the damage? RME has years of experience and can spot hail damage upon first glance. Don't let an inexperienced roofing team investigate a potential long-term problem. Let RME inspect your roof. We offer free inspections and can offer much advice on roofing choices, and situations that may involve structural uncertainty.
FIRE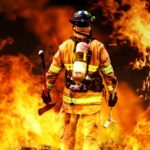 Heaven forbid you are the victim of a rogue wildfire, intentional arson or accidental circumstances in your own home. Did you know that 35% of home fires are caused by a faulty or aging water heater? RME provides home inspections to survey any potential immediate or long-term danger that might a cause for concern.
NEW BUILDS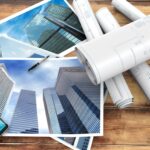 Are you building a custom home? How about a ground-up remodel for an existing property? Rocky Mountain Enterprises can assist your contractors with design, install, build, or any step needed to provide your new residence a roof. Metal or shingle? Shake or Tar? There are many questions to ask when designing and installing a quality roof on a new home. Contact us to find out more about our design and build services.
Metal Roof Experts

There are many advantages to metal roofing products. Metal roofs last longer than standard shingle roofs, resist water and snow better, are non-porous. They can also increase the value to any home or multi-dwelling structure. There are also a few disadvantages as well: metal roofing is more costly, denting can happen due to large objects falling on the panels or people walking on them. Usually a roof that does not leak should not need a repair person walking on it. Noise is another issue, but can be softened with sound-absorbtion materials and insulation. Here are some other benefits of metal roofing structures:
Proven performance expectation of 50+ years
Beautiful styles to match any home or neighborhood
Interlocking panels for maximum wind resistance
Fire resistance
Energy efficiency by keeping homes cooler
Low weight to help preserve structural integrity and life